The clubhouse has been recently remodeled and has a new kitchen. It can be used for meetings, club and family activities.
The clubhouse address is 1482 Fenwick Drive, Marietta Ga. 30064.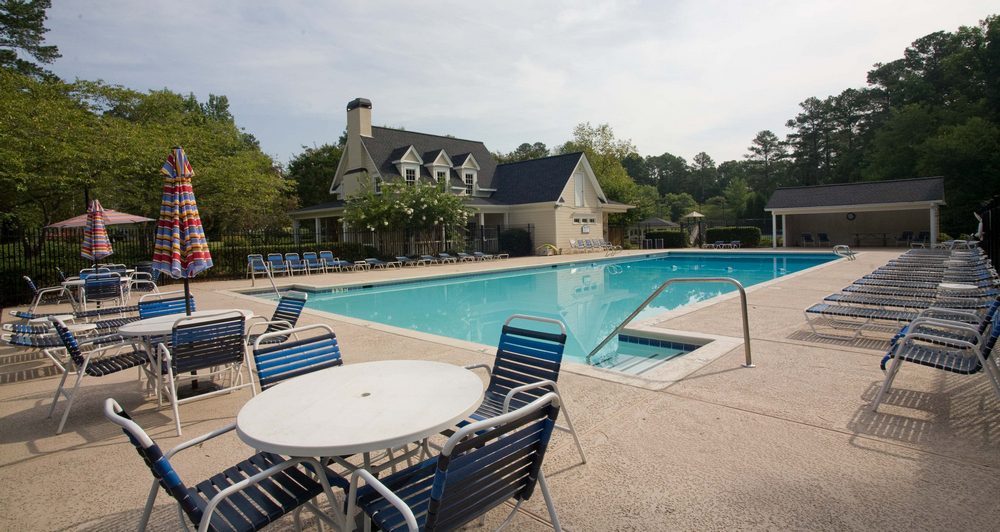 The pool will be open daily from Sat May 11- Sun Sep 29.
Pool hours - 9:30 am - 9:30 pm
All HOA fees must have been paid before using the pool or other amenities. Armbands need to be worn at the pool.
HAMPTON GLEN RESIDENT RENTAL FEES:
$50, $25 for Non-Profit.
Free for Scouts with local Scout and parent.
$100 Damage/Cleaning Deposit

NON-RESIDENT RENTAL FEES:
$75 for Clubhouse ONLY plus $100 for deposit.
NO Pool or Cabana Usage.

GAZEBO, POOL & CABANA:
Reserve for $25 (for parties), or share for free.
We do not rent the pool, but can accommodate up to 10 guests without notification.
More than 10 guests - up to 20: contact Mariah Case 540-810-2093
Click here for Reservation Guidelines
CLUB HOUSE RESERVATIONS:
Please call/text: Mariah Case 540-810-2093
Drop off checks and pick up key at 1439 Fenwick Drive.
Secondary contact: Denise Pierce 770-630-8104